Unique clothing store in Colorado Springs offers fashion to foster kids | Local News
Ten years after a free clothing and accessories shop for kids in foster care opened in Colorado Springs, it remains a novel idea that has proven to keep transitory teens in school, improve their self-esteem and experience their first job.
"These kids did nothing wrong to be in the living situation they're in, but yet they kind of pay the price," said Jane Hegstrom, founder of The Hanger. "If it's something as simple as having clothes they like and feel good in — if that's what makes a big difference in their lives — that's the least we can do."
Over the past decade, the project of Court Appointed Special Advocates for Children, best known as CASA, in El Paso and Teller counties, has benefited 3,000 children ages 12 to 21 who are in the foster care system, officials said. Last year, 260 unique teenagers shopped at the store.
Located in a separately accessed section of CASA's building at 418 S. Weber St., The Hanger looks like any other thrift store.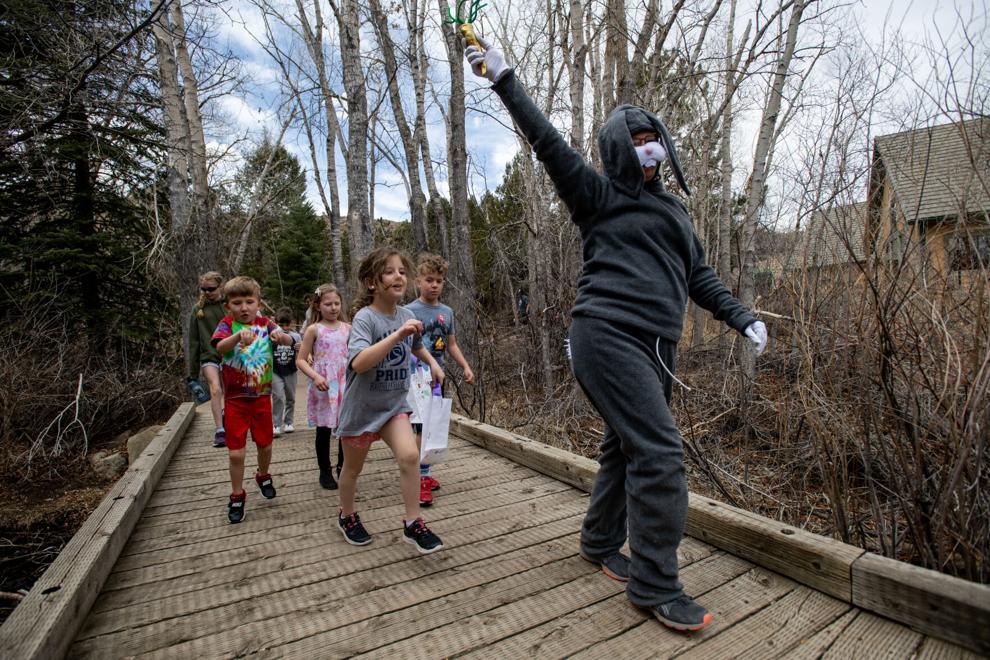 Racks and display shelves bulge with stylish new and gently used jeans, pants, shirts, dresses, hoodies, coats, hats, belts, shoes, toiletries, makeup, school supplies and other treasures, such as prom attire.
Some of the children, all of whom have been removed from their homes for probable abuse or neglect and placed with foster families or relatives, had never picked out an item of clothing they wanted, tried it on at the store and took it home, Hegstrom said.
The shop meant a lot to Jordan, who entered foster care when he was 14. He's now 25 and works as a barista at a Starbucks.
"Even though I didn't have any money in my pocket or the opportunity to get new clothes, it gave me the chance to have what other kids had," he said.
Being able to pick out what he wanted to wear, instead of having other people deciding for him, was a highlight, Jordan said.
"I loved the chance to have freedom of expression," he said.
Like other teens who shop at The Hanger, Jordan, who declined to give his last name for privacy reasons, also worked there.
Teen clients apply for a part-time job at the store and are treated like a regular employee, Hegstrom said.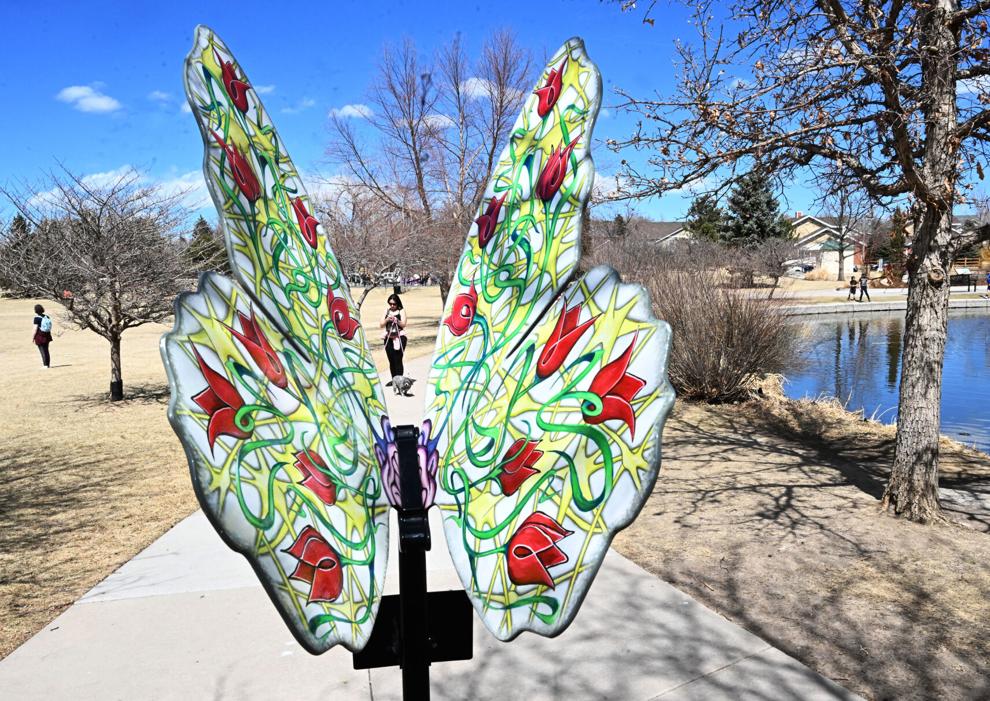 Minors in foster care who are emancipated at age 18 often aren't prepared to immediately take on the title of adult, Hegstrom said.
So The Hanger also provides experience that teens can list on their resumes as their first job, she said.
Jordan became one of the store's best workers, Hegstrom said.
"It was the beginning of my work ethic, the very start of employment for me that really helped me get my next job at Subway," Jordan said.
Teens oversee the store every Saturday from noon to 3 p.m., when it's open. The space stays busy, Hegstrom said, with excited teen shoppers who carefully choose and try on outfits in dressing rooms.
They can hang out, see other kids whom they may have known from a group home and make new friends, Hegstrom said. 
They also can take classes on life skills, such as how to change the oil in a car or a flat tire and how to balance a banking account and devise a budget. CASA volunteers also offer guitar or harmonica lessons, for example.
As many boys as girls take advantage of the complimentary services, she said.
"Girls can spend an hour shopping; boys shop and are gone in minutes," Hegstrom said.
After their first visit, when kids can take whatever they need, teens are allowed five items a week.
"A lot are removed (from their homes) with only the clothes they have on," Hegstrom said.
A 22-year CASA volunteer, Hegstrom got the idea for The Hanger in 2012, when she heard about a girl in foster care who had been relocated from a rural community to a larger high school. After a while, she became truant because she refused to go to school.
The issue, the girl finally revealed, was that she couldn't face going to her newer, urban school wearing the same clothes every day.
"Clothes are not the most important thing, but if you're a teenager, and if you're a teenager in foster care, clothes are pretty important," Hegstrom said. "A little boost up makes such a difference."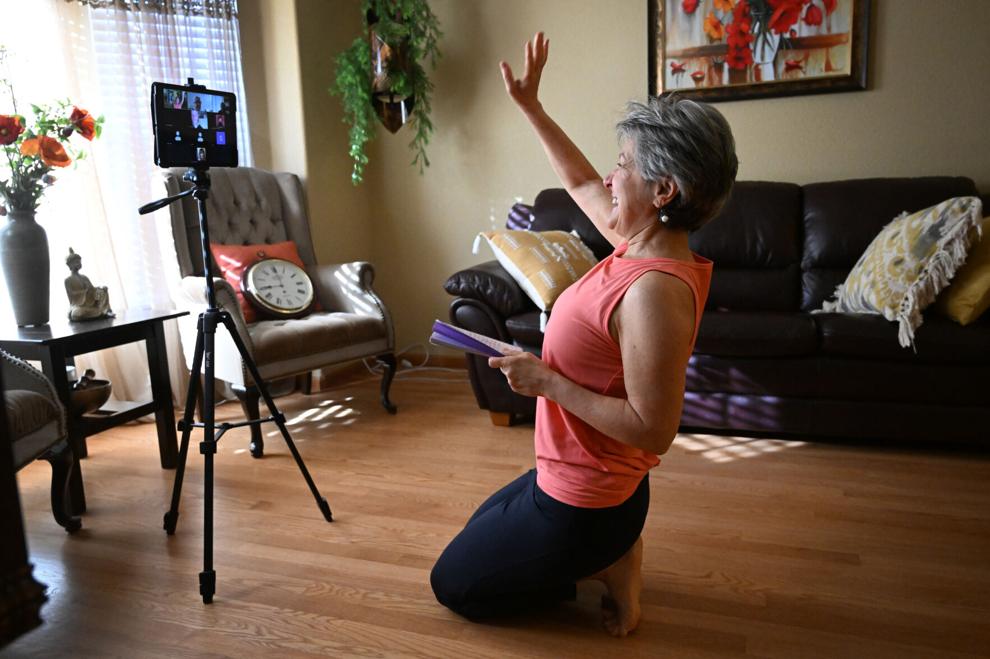 The Hanger opened in 2013, initially in two different donated locations near downtown Colorado Springs. In 2017, the shop moved to CASA headquarters, where it is today.
Hegstrom said she's never heard of such a shop in other communities.
"We think there should be in every city, though," she said.
Hegstrom made sure the girl who inspired The Hanger received gift cards so she could buy some new clothes, and the girl went back to high school, received her diploma, earned a certified nursing assistant designation and is self-supporting.
Jordan was "in and out of a lot of foster homes," as a teen, then got into trouble and spent a couple of years in a juvenile justice center and in adult jail. He earned his high school diploma while in the criminal justice system.
"Even though I grew up without parents or my own identity, I was able to go through my own journey," Jordan said. "It was rough being a foster kid, but I always loved going to The Hanger."
Related Posts