Police investigating after trans women assaulted, robbed at Port Melbourne dance party
Police are investigating after two trans women were bashed and robbed at a dance party in a Port Melbourne park in the early hours of Sunday morning.
Key points:
One of the women says transphobic slurs were used during the attack
A handbag was stolen during the incident, which happened about 3am near Wharf Road in Port Melbourne, and the attackers fled on foot
Police are investigating whether the assault was a prejudice-motivated crime
Quinn Tough, 22, and her friend had just arrived at Westgate Park, when they were approached by a man who asked them for a cigarette. 
When Ms Tough said she didn't have any to spare, she said the man launched a brutal attack on her.
"Before I know it I'm hit and then as I'm looking up my bag's gone. I grab my bag and then I'm hit again. My girlfriend is grabbing his leg and then she gets kicked off," Ms Tough told the ABC.
Ms Tough pleaded for help from another man standing nearby, not realising that he was with her attacker.
She said both men were yelling anti-trans slurs at her and her friend as the assault took place.
"He said 'You don't want to be doing this. We've got knives, I'm going to f*** you up', saying all these transphobic slurs. My girlfriend is surrounded by three guys, her hair ripped out, her clothes ripped, they're all ganging up on her, kicking her," Ms Tough said.
Police said one of the women's bags was stolen in the assault, and that the men fled the scene on foot.
Women felt 'isolated' during attack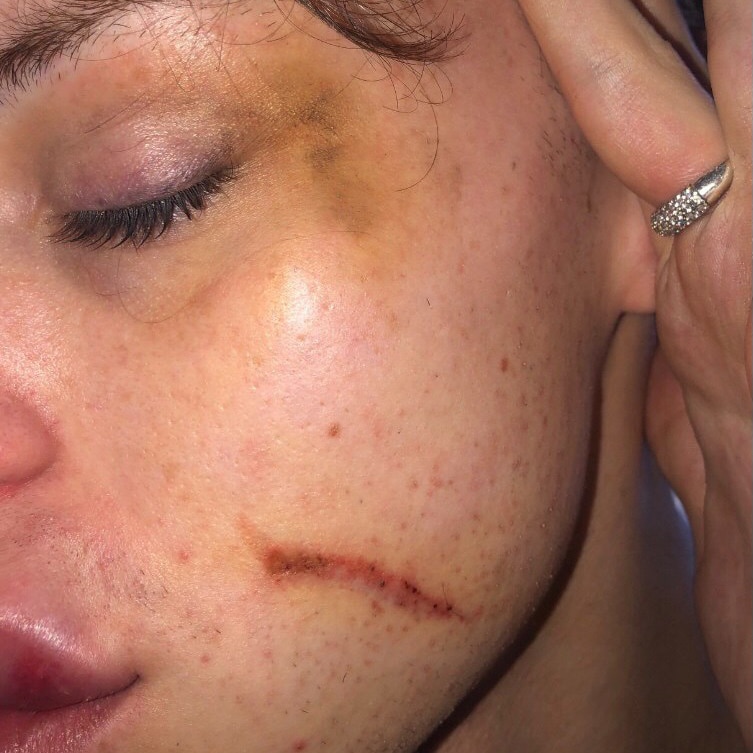 Ms Tough said while there dozens of people nearby, she and her friend were not offered assistance.
"We were surrounded by hundreds of people, but so isolated," she said.
"It was humiliating having that many people around me, not doing anything. I left that situation feeling like I deserved it."
Victoria Police said in a statement that the Embona taskforce, which investigates armed robberies, was handling the case.
Investigators are trying to establish whether the assault was a prejudice-motivated crime
Ms Tough said she hoped the men who attacked her would educate themselves, but that it was not up to her to do that for them.
"What did I do? I didn't deserve that," she said. 
"I do good by people. I don't know why people would want to treat us this way."
Anyone with information is urged to call Crime Stoppers on 1800 333 000.
Violence against trans people is common, advocates say 
Austin Fabry-Jenkins from the Victorian Pride Lobby said it was very upsetting to hear about the attacks on the weekend.
"It's always devastating when you hear anything like this, particularly when it involves your own community," Austin said.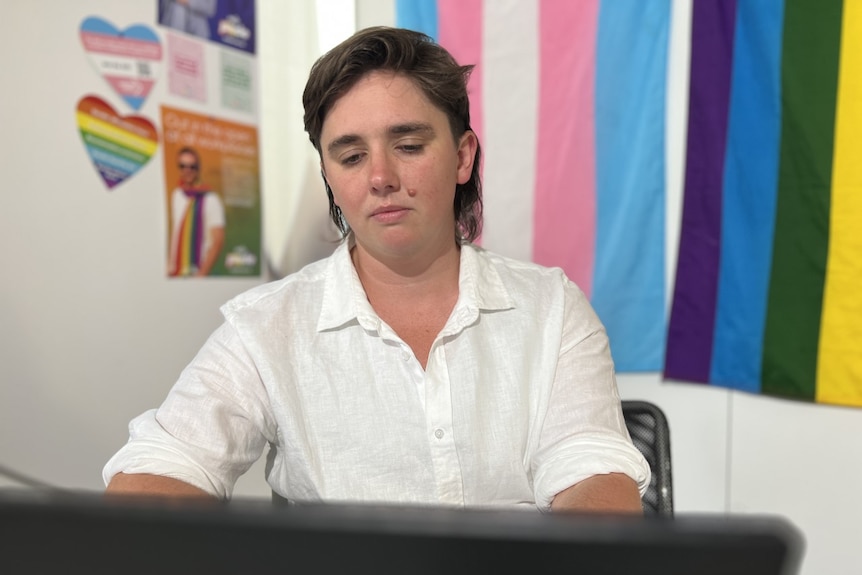 They said it was particularly painful given WorldPride celebrations had recently wrapped up in Victoria and were beginning to take place in Sydney.
"The community is feeling safe and like they should be able to go out and dance together and be able to go out and have a good time," they said.
Austin said it's common to hear of assault toward trans people in the community.
"We know that in 2020, 148 prejudice motivated crimes were committed against people on the basis of sexuality," Austin said.
A 2021 La Trobe University survey of LGBTQ young people found 40 per cent had been verbally harassed and 10 per cent had been physically harassed or assaulted in the past year.
A study by the university the previous year showed 77 per cent of Victoria's trans community have been unfairly treated because of their gender identity.
Transgender Victoria acting chief executive Son Vivienne said they felt more awareness needed to be raised about the discrimination transgender people face in Australia.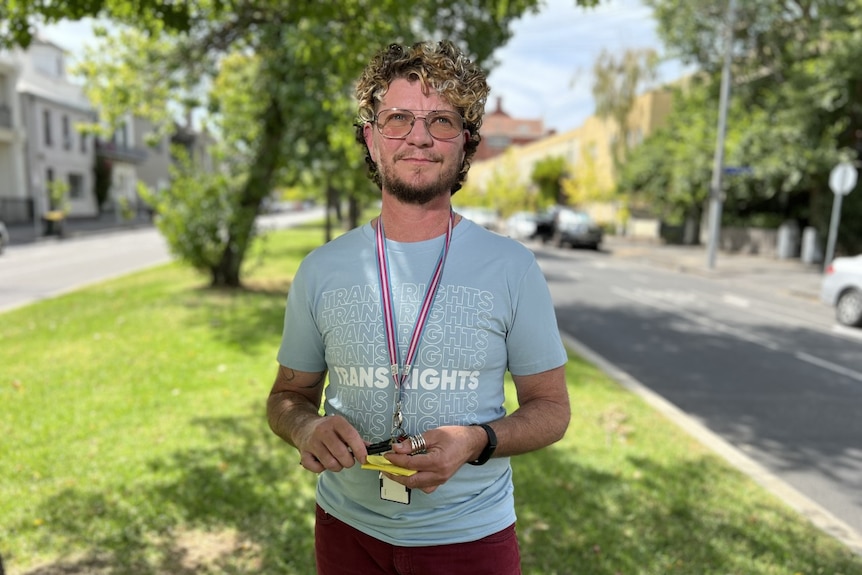 "Violence enacted towards trans women, women, anybody … it's just not okay," Son said.
"Anecdotally, we hear a lot about trans women in particular being targeted with verbal and physical violence on the street.
"There's an assumption that it doesn't happen so much in Australia but that is not the case."
Related Posts