Dress sensitivity: creating the Mennonite costumes for Women Talking | Film
Women Talking, Sarah Polley's film about women's responses to a serial rapist within a Mennonite community, is inn no way a "fashion film". Yet, while the clothes are far from the principal takeaway, the long, dark floral dresses worn by the cast – including Claire Foy, Jessie Buckley and Frances McDormand,who are all nominated for outstanding performance by a cast in a motion picture at this weekend's Screen Actors Guild awards – seem to chime, incongruously, with fashion.
Traditional Mennonite communities often live outside mainstream society. The film's costume designer, Quita Alfred, thinks we are fascinated by these communities because of "a misplaced nostalgia". She adds: "There's a judgment, for sure. That: 'Oh, we get to do whatever we want. Aren't we modern? And aren't we clever?' I'm certainly not excluding myself from this judgment. I think maybe the good side of the nostalgia is a longing for a simpler time."
Alfred and Polley have known each other for more than 30 years. The costume designer worked with the actor when she was a child in the early 90s, on the TV series Road to Avonlea, based on LM Montgomery's novels. The clothes the characters wear in the show – long floral dresses – have certain similarities to those worn by women in traditional Mennonite communities.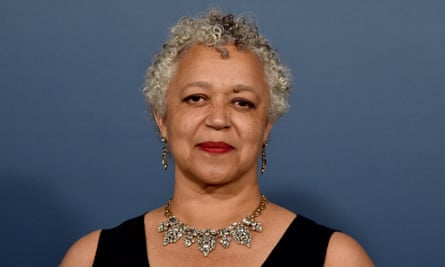 The two women noticed this connection when they began to work on the film, as well as how the aesthetic is having a moment in fashion, thanks to a genteel vision of pastoral life via vintage Laura Ashley dresses and "tablescaping", which blossomed in the pandemic.
"When we very first started, Sarah and I were in touch by email and I kept sending her pictures from Vogue and from Elle saying: 'Did we start this?'"
Alfred points out this is not the first time old-fashioned frills and florals have been in style. "When I was a child in the mid-1970s, the Holly Hobbie, Little House on the Prairie thing was huge," she says. She recalls wearing floral sundresses with her mother on holiday in the mid-70s. "We were waiting for a coach and someone said: 'I don't know, maybe they are Mennonites or something?' because we were in our matching calico dresses."
Alfred says the costumes in the film "are 100% accurate. There was no need to take any cinematic licence for us in this film. But also, it was out of respect … [during research] I was led into a world that, as a non-Mennonite, I would not have had access to."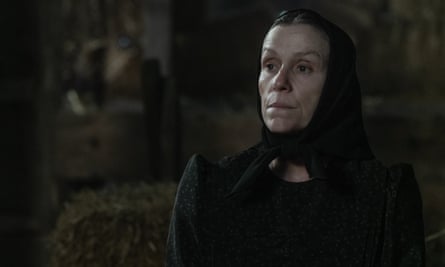 Alfred is from Manitoba, in Canada, an area with a longstanding Mennonite population. "In my childhood, my neighbours, my friends, my teammates, my classmates, my babysitters were Mennonite," she says. "I had a very casual knowledge of the culture." Mennonites remain in her community now.
Using family connections, Alfred found two consultants who helped her create the costumes authentically. They assisted her in sourcing fabric from stores used by Mennonite women, and ensured her designs adhered to the conventions of the culture. She also bought original dresses from thrift stores for extras to wear, and to copy the patterns.
Alfred says Mennonite women use the concept of "plain dress", with one's clothes demonstrating a commitment to faith. This is why the dresses have no pockets. "I was told so that there was no place for idle hands," she says.
They also conform to a covered-up aesthetic, to avoid any notion of pride. "No jewellery, no ornamentation … Young girls in the communities would choose their fabric accordingly." Tiny details can be controversial. "Churches have divided over whether or not to let women have buttons on the outside, arguing that they were too prideful and too dressy," says Alfred.
For the film, a rare deviation came with the actors wearing fabric that is darker than typical Mennonite dresses, which tend to use brighter florals. This was to tie into the plot. "For Scarface [McDormand's character, who refuses to leave the community], she had to be really, really traditional in the dark colours. They reminded me of dried blood and of rust and immovability because of her stance on the subject." Meanwhile, Buckley's Mariche, who has an abusive husband, "is just barely hanging on in life, psychologically, physically. The fabric that I chose for her is swirly and murky and irregular, as though there was something else going on under the surface of this character."
With Women Talking, Alfred is less concerned about how the clothing might further the cottagecore look, and more how it reaches women like the ones in the film. "Plain-dress, very orthodox women are going to see the film. They've barely been into town," she says. "Things like that are just so rewarding. [It's] not that we should, as secular outsiders, pat ourselves on the back for changing anything. But it's just so heartwarming and wonderful to see discussions being had."
Related Posts