7 New Places to Shop Around DC
Studs opened its Georgetown location in May.
Several new retail stores are popping up in the Washington, DC, area this spring. If you're looking for different places to shop for clothing and accessories, here are seven recently opened and coming-soon options.
Tysons Corner Center
Lovisa recently brought their fashion-forward accessories to Tysons Corner Center. The brand was founded in Australia in 2010 and has since opened stores worldwide, including now nine in the Washington area. 
2108 14th St., NW
This online outdoor gear and apparel retailer is slated to open a three-story store on U Street later this month. The DC location will be the brand's first on the East Coast. Backcountry caters to popular outdoor activities such as hiking, biking, running, and climbing, while tailoring their products to the region.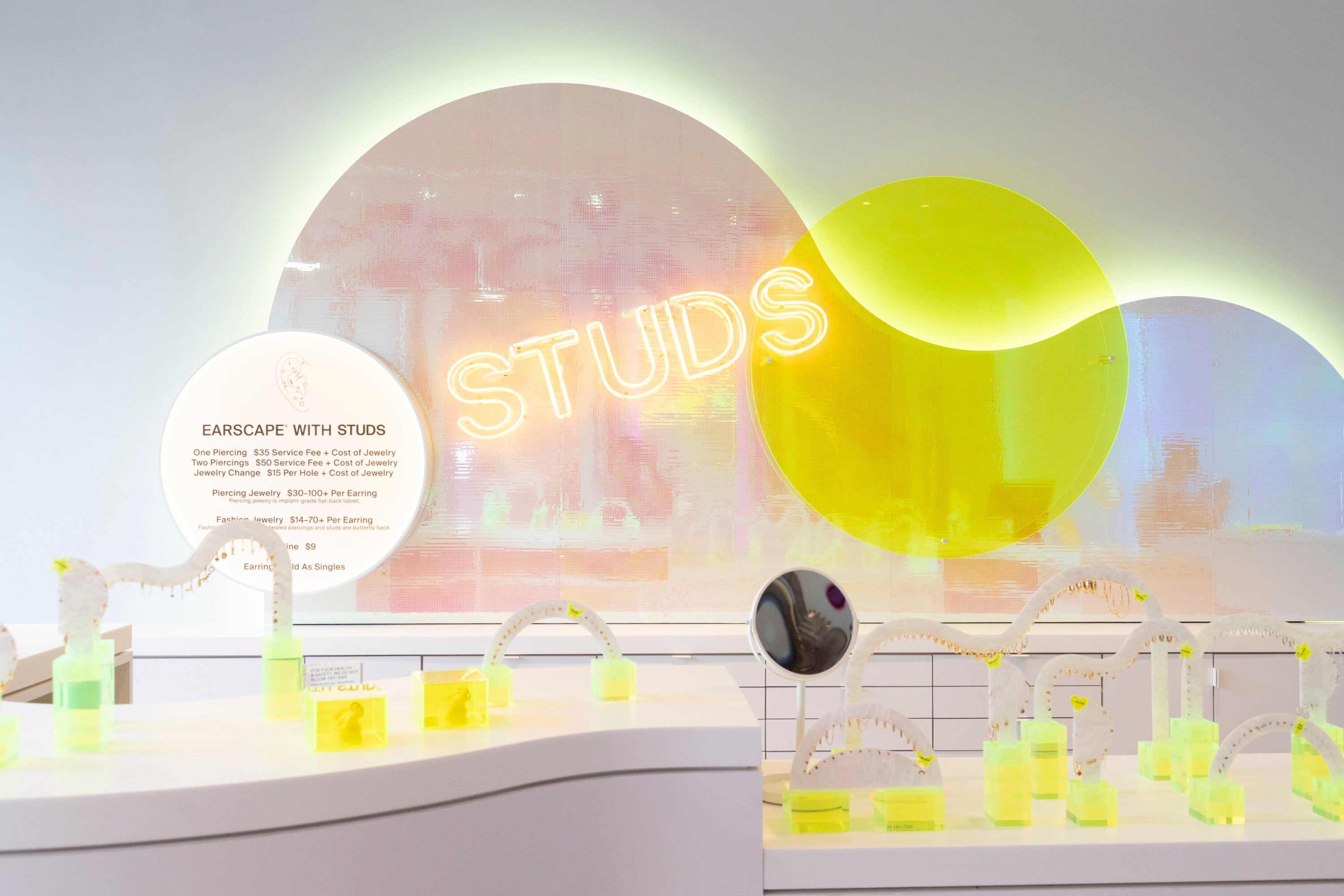 3288 M St., NW
You may be familiar with this retailer from their viral TikTok videos, such as "earscape inspo," but Studs, which offers ear-piercing and affordable jewelry, is popular with Gen Z and millennial customers. The first DC location—the brand's 19th store in the U.S.—opened in Georgetown last month. The shop takes both walk-ins and appointments.
1061 31st NW, Canal Side Entrance
Hailing from Iowa, Boathouse Apparel is a clothing brand inspired summers and relaxation at the lake. Opened in April, the Georgetown location is the woman-owned business's second brick-and-mortar store and its first in DC. Founders Laura Bornjstad and Samantha Ring will host a grand opening party on June 16.
1057 Wisconsin Ave., NW
Fangyán is an emerging fashion brand that specializes in women's dresses. The retailer curates its collection from 15 high-end Chinese designers. (The name Fangyán means "dialect" in Chinese.) Fangyán introduced itself to the DC market in 2022 with a pop-up shop at 31/M. The store is expected to open its doors this month.
​​7247 Woodmont Ave, Bethesda Row
"Everyday fine jewelry" store, Mejuri, opened its Bethesda Row doors to customers in late March. With limited quantities and in-house design, Mejuri prioritizes sustainable, quality products. A new collection is released every Monday based on consumer demand and can include everything from necklaces to rings to bracelets. The Bethesda location is the first in the DC area.
7117 Arlington Rd, Bethesda Row
A new Nike store replaced the Amazon Books space in Bethesda Row last month. The store, called "Nike by Bethesda," focuses on men's and women's clothing and products for running, training, and yoga, and opened just days after the Nike flagship store in Georgetown closed.
Related Posts